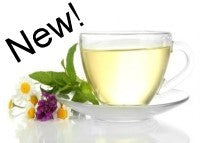 White Tea
Sale price Price $5.65 Regular price
 .5 oz.  Our newest & most sophisticated….White Tea aroma is infused with a dozen essential oils including jasmine, bergamot, mandarin, lemon, and ginger which all add to the natural quality of the scent. 
This fragrance type is the signature fragrance of Westin Hotels. 
This fragrance oil is infused with natural essential oils.
Phthalate Free