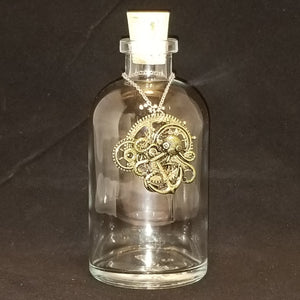 Octopus Reed Diffuser Set
Sale price Price $26.00 Regular price
Set includes decorative glass bottle (as illustrated), bundle of reeds, and fragrance of your choice.  Provides 6-8 months of enjoyable fragrance.  
Many of our customers already have purchased the reed diffuser set, and simply need more fragrance  (Go back to homepage & select 'Reed Diffuser Refill Oil').
 If you've crossed paths with us at arts & craft shows, you've had the chance to experience our fragrances.  We're always glad to send you more!