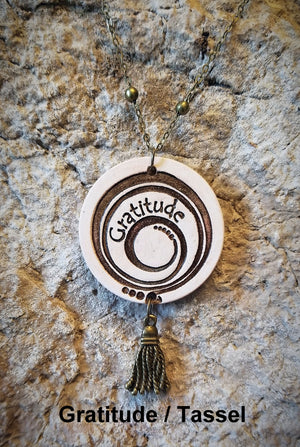 Gratitude Pendant
Sale price Price $16.95 Regular price
An aroma necklace is one of the best ways to enjoy the benefits of your essential oils  wherever you may go. Simply use a few drops of your favorite oil directly onto the clay pendant.  Being able to continuously wear your favorite scent is definitely a wonderful thing!
Clay Pendant is 1.5" diameter
Try an aromatherapy necklace to enjoy your fragrances everywhere you go.  An aroma necklace is a wearable & fashionable way to enjoy all the benefits that essential oils have to offer.